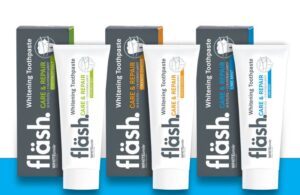 Daily care for your whiter teeth
enamel repair function by 15 % hydroxylapatite;
30 % Xylitol;
1100ppm fluoride;
acts against sensitive teeth.
specifically made for the use after tooth whitening treatments;
without SLS;
without Triclosan;Available at the dentist. To be used from 6 years of age and above.
Three different flavours:
Lime-mint;
coconut-salt;
Ginger orange.